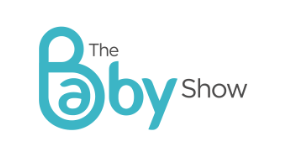 In response to the recent Government directives regarding events and the road map out of the ongoing Covid-19 pandemic, The Baby Show NEC with Lidl will be postponed. 
The safety of the show's exhibitors, attendees, staff and suppliers is at the forefront of this decision, which had been made in light of both governmental direction and general public health advice. Discussions are being held with the Birmingham NEC, and a new dateline will be released shortly. 
Following the success of The Baby Show Live @ Home, a virtual event will run from 18th – 20th Jun. This will be the next event to take place, offering three days of shopping, exclusive product launches, expert advice, giveaways and more.
Attracting 60,000 expectant and new parents across its three online events, The Baby Show Live @ Home has become an integral part of The Baby Show event series. 2021 brings exciting plans to develop the show's features and enhance the event experience for both exhibitors and visitors.
Catherine Thake, Show Director of The Baby Show says "As a team, we are truly disappointed that we're unable to run our NEC event in June. However, we cannot wait to give baby and parenting brands another opportunity to connect with parents-to-be and new parents. We will continue to evolve The Baby Show Live @ Home event platform to create an unmissable experience and give our visitors everything they need to feel empowered on their parenting journey." 
To be a part of The Baby Show Live @ Home, 18th – 20th June 2021, please contact Reece.Ivey@clarionevents.com or Catherine.Thake@clarionevents.com