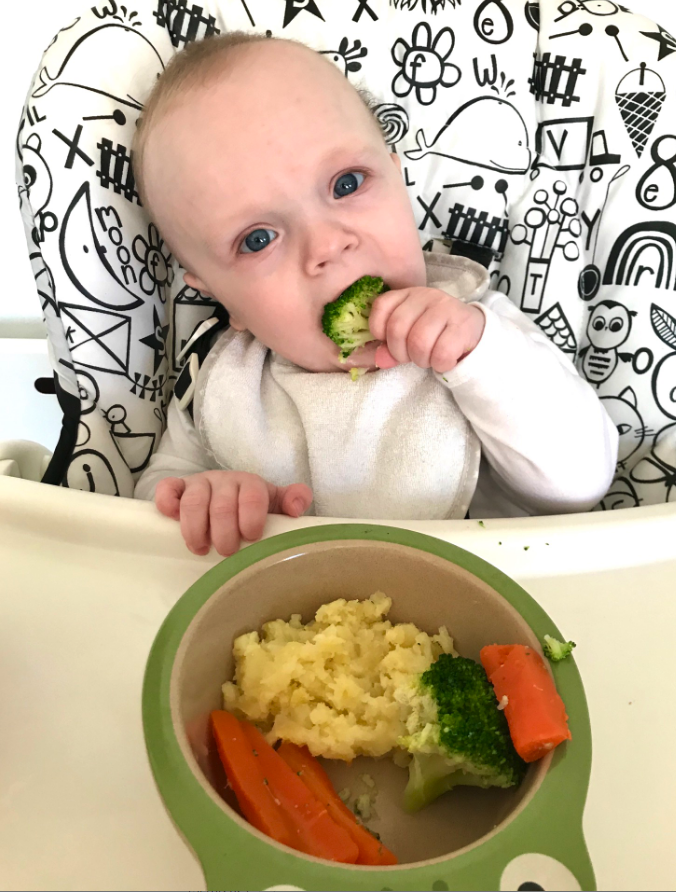 'Green Wean' champions for baby brand, Nuby, reveal why its 100% natural rice husk weaning range, launched earlier this year, is just what parents are looking for.
As part of the launch of its Eco Friendly Tableware collection, Nuby recruited a team of 10 'Green Wean champions' to trial the range which includes a two handled cup, tumbler, bowl, three-section plate, fork and spoons. Each received a pack with the rice husk products and later shared their feedback about their experiences.

Made of earth-friendly rice husk material, a natural by-product of rice farming, the items come in a coordinated cute frog design – something that proved to be a hit with the real Green Wean champions – the children themselves. Lauren Curtis, mum to Hunter said: "The rice husk range is brilliant. Fergus the frog is adorable and Hunter loves looking at him. When he starts talking, I'm sure he will always be asking for his froggy plate, bowl and cups! I also love that the spoons are deeper than most weaning spoons so a decent amount of food can actually be scooped up. The smooth coating on the tableware also makes everything super easy to clean!"

Research from Global Data[i] indicates that UK parents are more environmentally conscious than non-parents. This is a position echoed in the responses received by the parents questioned by Nuby, all of whom acknowledged the importance of using eco-friendly products with most citing it as a key responsibility of becoming a parent. Lauren went on to say: "We are the generation that can make a difference and leave the world a better place for our children, grandchildren and beyond. If every person switched to an eco-friendly version of just one thing, think how massive the impact would be worldwide. Now imagine if everyone switched to two, three, four or even more eco-friendly options! Everyone needs to do their bit, no change is too small."

ITU nurse Katy Bell, parent to Rowan, 11 months, and Gwenllian,3 said: "We all need to do our bit for the environment, during weaning and the early years we go through so many plates , cups , beakers etc having eco friendly ones can make a big difference of the amount of plastic we put into landfill." Each year, more than 500 million tonnes of rice is produced globally. Around 125 million tonnes of this is made of the outer shell, waste husk that is typically discarded or burned, releasing harmful carbon dioxide into our atmosphere. It is this waste husk that is combined with naturally occurring starch to produce Nuby's weaning products.

Charlotte Woodall, first-time mum to 11 month old Oscar said: "We love that the range is dishwasher friendly which makes life so much easier when bedtime is creeping around!" Helen Curran, Head of Marketing at Nuby, said: "For almost half of UK parents[ii], parenthood is a significant catalyst to make us think about the future of the planet in relation to securing a safe, positive future for our child. "We know from talking to parents that they want to leave the world a better place for their children and are looking for products that will help them to achieve this, while meeting the demands of modern life. It was from this need that our weaning range was born. "Not only are these products great for the planet, the fact that they are dishwasher safe makes them a practical alternative for parents, something that is borne out by the feedback we've received. "We have designed the range to offer attractive alternatives for children as they progress along their weaning journey. And because they're 100% biodegradable these products can be composted back into the earth in just a few months – in comparison to the 450+ years it takes for plastic to decompose." Visit the Nuby website for more information.