Don't miss out on the latest edition of Nursery Today! Packed with pages of news, views and hot products.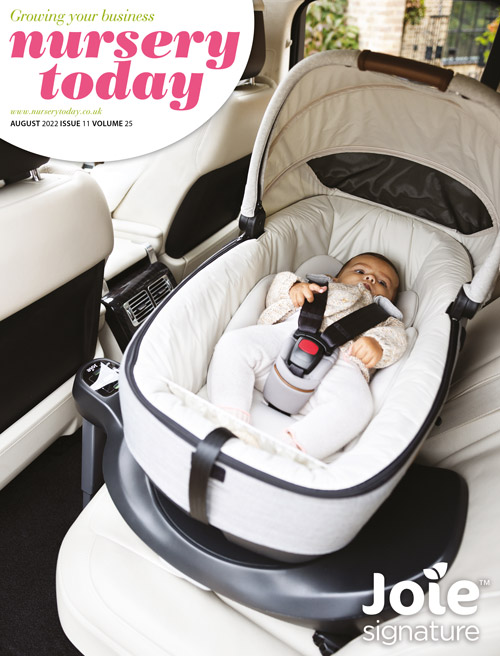 IN OUR FEATURES SECTION: we focus on Gifts and Compact Folds and shine the light on products suitable for feeding/weaning. We also turn our focus to Kind + Jugend with a preview of the trade fair together with an interview with their Director, Jörg Schmale.
IN OUR RETAIL SECTION: Nursery Today had the pleasure to catch up with Mehzabeen Patel (Mez) of Mums Mate to find out more about this independent retailer located in Bolton.
PLUS: our regular columnists. Pramland's John Barker takes an overview this month of customer buying behaviour while we all ride the storm of a 'cost of living' crisis, while Online4Baby tell us why they are delighted to unveil their new website and branding. For Etopia this month it's all about 'The Amazon Mindset', with FanFinders returning with their co-founder Adam Gillett explaining why brands in baby and parenting shouldn't reduce their consumer marketing budgets.
RETAILERS AND SUPPLIERS: if you have news or views that you would like considered for inclusion in the next issue, please email Editor Penny Franks at penny@lemapublishing.co.uk