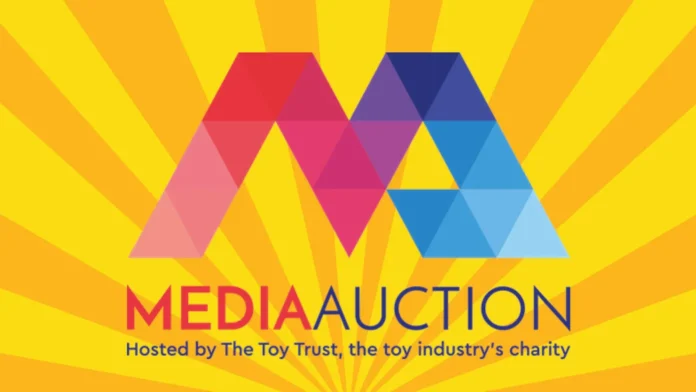 Some £170,000 of valuable airtime and space is up for grabs as bidding has opened for the Toy Trust's annual media auction.
The traditional industry fundraiser offers up airtime, online and printed media spots donated by media outlets to the highest bidder.
It runs throughout Toy Fair and closes at the end of the Olympia, London event, with the auction closing at 3pm om Thursday January 26. As ever, the auction raises cash for the Trust's good causes while offering valuable media space to winners.
This year's items include donations from SKY Media, Warner Media, CITV, Five (Milkshake), SuperAwesome, Red Media Sales, Diversity Media Sales, Moonbug, Hoopla, Toy World and Toys n Playthings. There are also items from new partners Precise TV, Little Dot Studios, Gameloft and WildBrain.
Potential bidders and more details are here https://www.toytrust.co.uk/media-auction/, bids can also be made at Toy Fair at the BTHA Exhibiting Members Lounge at Toy Fair on stand UL205. 
Graham Canning, Toy Trust Committee Chairman commented: "On behalf of the Toy Trust Committee I'd like to thank all our media partners for their continued, incredibly generous support of the Toy Trust Media Auction which continues to offer a very competitive and attractive selection of slots to bid on. Without our media partners we would not be able to support so many causes that directly benefit children throughout the year. This annual fundraising activity is a popular part of the industry's calendar and one that everyone benefits from; we are all looking forward to seeing the results. My thanks go to Matt Smith of Havas Entertainment in helping us develop the auction this year and special thanks to Jeff Taylor for his continued dedication in helping us creating another superb list to bid for."