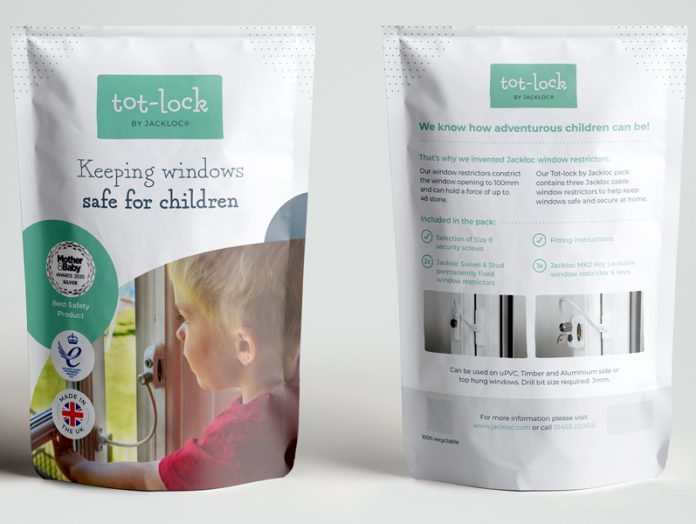 Multi-award-winning window restrictor company Jackloc, announces an exclusive new product range to help keep children safe in the home during the current crisis. Designed especially for homes with young children, the Tot-lock by Jackloc range is being produced to help keep children safe whilst at home and relieve extra strain on the NHS. The company has appointed specialist distributor bébélephant as its UK Distributor for the new nursery range and all Jackloc products into the nursery retail market.
The Tot-lock by Jackloc range consists of two different products, each containing three Jackloc window restrictors to help prevent accidental falls and allow children to play safely near open windows, providing essential peace of mind for parents. The Perma pack contains three permanently fixed and non-lockable restrictors, and the Key pack allows parents to open the window for maintenance and emergency use.
By restricting window openings to 100mm, the restrictors allow children to play freely in their bedrooms with their windows open, without the concern of accidental falls.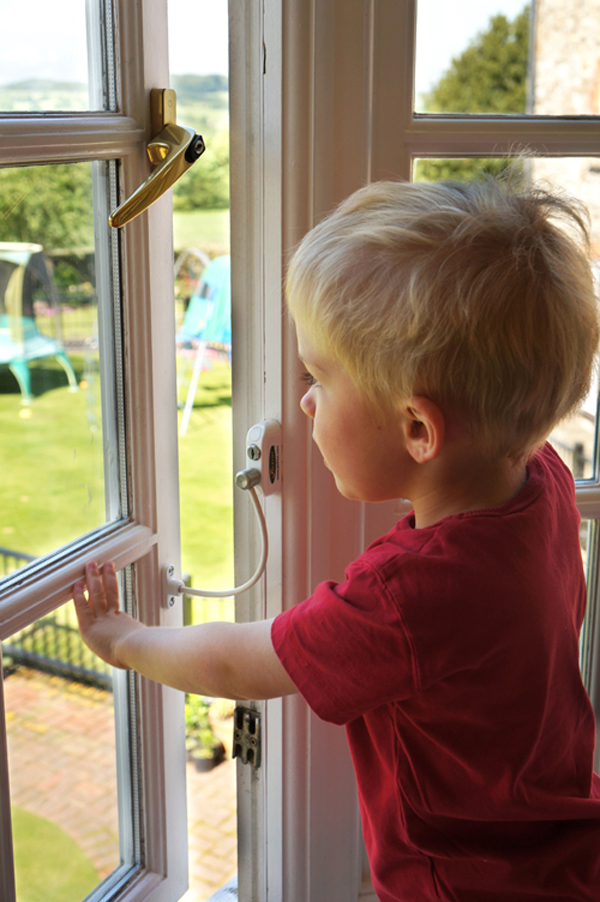 With un-necessary accidents and visits to hospitals a key concern of parents at this time, and the risk of adding extra strain to the NHS, Jackloc have been working hard to bring the range to market earlier than the planned launch date later in the year. Due to the speed, the packaging is still in production but visuals show the advancement of the range.
Jackloc won a Gold Made for Mums Award in March 2020 for Best Home Safety Product, and also took the Silver Mother & Baby Award 2020 for Best Safety Product in November.
The company has been manufacturing window restrictors, since 2003, when the inventor, fenestration expert Derek Horne, saw a child playing near a window of a hotel and realised the danger of a fall. Duly named after his grandson Jack, Derek's daughters developed and built the brand to be the global market leading window restrictor, receiving the Queens Award for Enterprise: Innovation in 2017 and many other global awards along the way. The product is 100% manufactured in the UK and quality is at the very core of the business.
The Tot-lock by Jackloc range contains the following two products:
Perma pack – contains three Perma by Jackloc window restrictors.
Key pack – two of the company's Perma restrictors, along with the key-lockable Pro-5 restrictor which allows parents to open the window for maintenance and emergency use.
Commenting on the new range and appointment, Eric Collins, Managing Director of Jackloc said "We see a real need for the Tot-lock by Jackloc range to be released now to help ease some of the strain of parents, and the NHS alike by reducing accidents at home. With windows serving a key part of the home environment at the moment we know that our products will help keep children safe and provide essential peace of mind for parents. We are delighted to have appointed bébélephant to lead the distribution in the UK and are looking forward to working with them further." Managing Director of bébélephant, Elliot Bishop was equally positive. "The Tot-lock by Jackloc range provides essential safety assurances for windows in the home. With weather improving week by week, we know that the range will allow children to play