Don't miss out on the latest edition of Nursery Today! Packed with pages of news, views and hot products.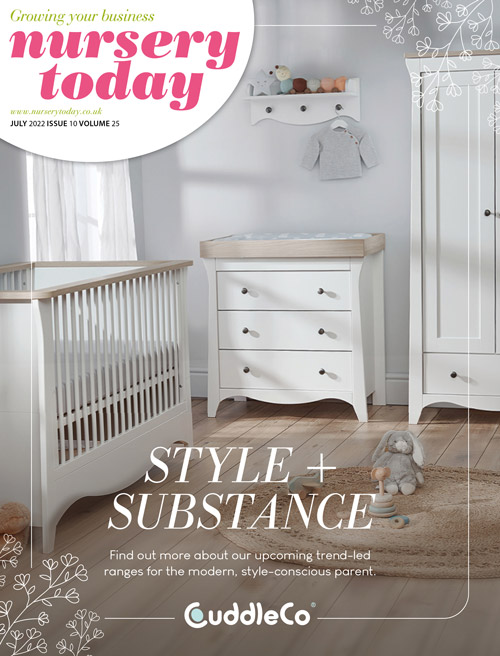 IN OUR FEATURES SECTION: we focus on Bedding and Bathtime products. We also round up the latest products set to grace shop shelves, including products for when out and about, Dolls Prams and Maternity Wear.
IN OUR RETAIL SECTION: Nursery Today takes a look at family run Baby & Co who celebrate their 40th birthday. Baby & Co is best known for its shop in Keynsham, Somerset, which has been a fixture in the town since 1982. We also feature Natural Baby Shower, with Co Founder Victoria Hampson taking the time to explain why their business as an independent nursery retailer is celebrating their recent success.
PLUS: our regular contributors have also been busy this month, with Pramland's John Barker looking at the 'cost of living' crisis and consumer spending and tells us why he values his team and the support and strength they bring to the business.
While Online4Baby's Managing Director Christy Foster talks to us about how being entrepreneurial is at the heart of Online4baby's success.
Furthermore, Etopia's Managing Director Asha Bhalsod takes a look at the evolution of Amazon and the challenges it faces and poses today.